Shido wrote:You know what would be even better? If Gin made one for each of us.

That would be keen.
Okay. :)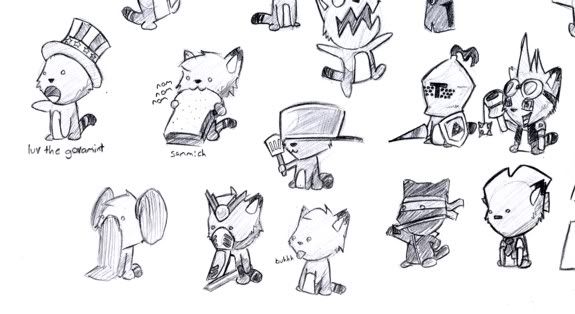 I drew abunch today. some of them have specific people in mind (The one with the socks is the Conservative Kitty, the one with the headdress thing is my attempt at some sort of Gundam kitty, the one with the ball-in-cup of death is Anime kitty, etc), but mostly I need to think of some way to clearly make them represent you guys. Feel free to take what you want or make suggestions, though. I'll also edit, resize, paint them up all special like I did with mine and Knight's if you want me to.


mixofsunandcloud wrote:Cute and cuddly memes are the best memes.

Congrats on starting the first avatar trend of the new forums.
Thank-you!