Here's Johnny
Today is the final day of #Inktober! I'll definitely be drawing at least one more piece today, but I might try a couple. You can see everything I've done so far, and everything I do next, on my instagram or twitter. Here's some of the recent ones: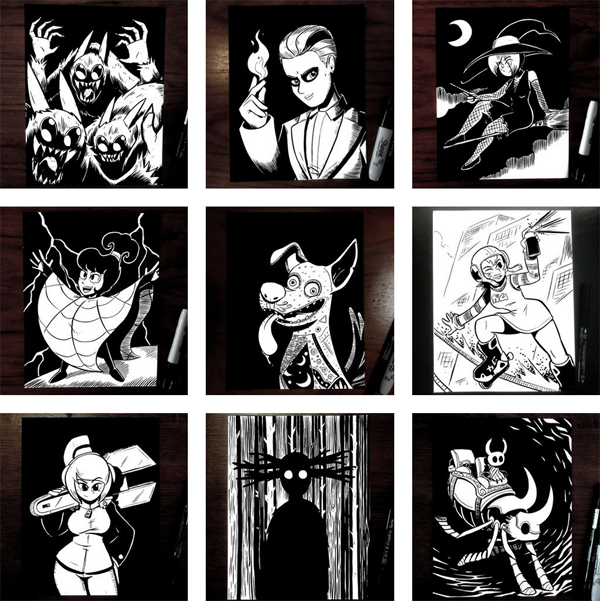 Like last year, I'll be selling the original pieces for around $35-$45 each once inktober is over and I've scanned 'em all. I'll post an official gallery later, but if already see one you really like, let me know! (The Beast, Dr Ms the Monarch, Gert, and Jess are all already spoken for.)
We return on Friday with our next comic. Happy halloween!
-Sam Logan