Vancouver Comic Arts Festival
And extra large comic for you today, friends. And yes, also a bit of a cruel cliffhanger. But some pretty major stuff is just around the corner! Just wait 'til you see the comics that are running next week!
VanCAF weekend is upon us! If you're going to be in on near Vancouver this weekend, I highly recommend swinging by the Roundhouse in Yaletown and checking out the show. It's 100% free to attend, and packed to the rafters with awesome comic artists.
If you're there, you can find me in Hall 2 at booth 02/03. I'll have a wide array of Sam and Fuzzy books and shirts in tow, and I'll be doing plenty of drawing. Come by and say hello!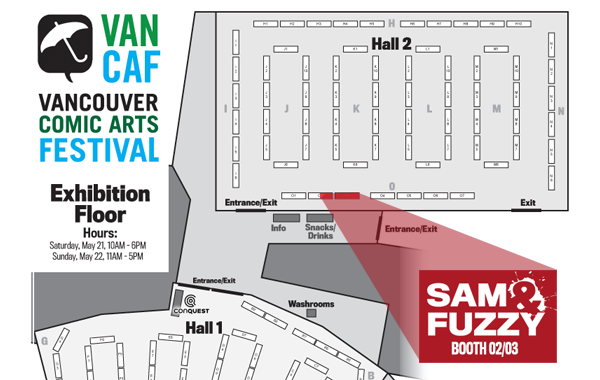 -Sam Logan