June Patreon Bonuses!
A new month of bonus content is up now on my Patreon, with a new Dev-focused bonus comic for all backers, and new behind-the-scenes goodies for S&F Extra backers!
And over on the Saucy Hippo tier (where the 18+ stuff goes), the exclusive "Gert's Gambit" comic story just finished! It's about Sam and Gert, and yes... in addition to having a lot of funny and sweet moments, it is also exceedingly spicy. But if that is your bag, you can read the whole 26-page story (and all our previous nsfw comics) by backing the Saucy Hippo tier!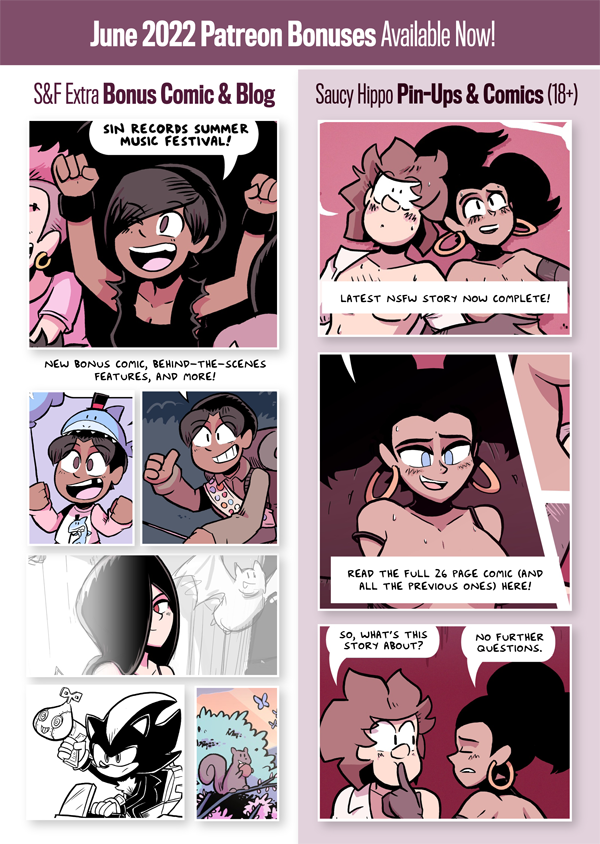 Come back on Wednesday for our next comic!
-Sam Logan