Emerald City Comicon - Seattle, March 13 & 14

Emerald City -- one of my absolute favourite conventions -- kicks off my 2010 con season this weekend! It's a great show for anyone who loves comics... online or offline. The number of talented creators in attendance would be ridiculously impressive even at a convention of double the size.

I will be at the Topatoco booth, a massive island of webcartoonists that is basically going to be impossible to miss. (But here's a map, just in case!) As usual, I'll be doing plenty of sketches and peddling an assortment of tshirts, books, buttons, and artwork.

I'll also be debuting a brand new limited print! I've wanted to do this one for ages, but it took a few tries before I got it "just right". That said, I'm so happy with the final result, I'm willing to violate my front page with its filthy, filthy colour.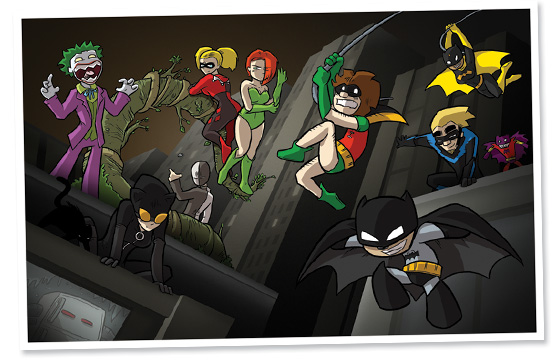 Emerald City attendees will have first crack at these, but I promise I will put any prints that are leftover after the show up for sale online. And just like the Megaman print, I'll also be auctioning the original (gigantic) black and white artwork... probably later this week!

-Sam Logan