Sam and Fuzzy Are Very Famous

Perhaps, in retrospect, not as good as Sam and Fuzzy: Hard Thuggin'... but more contextually appropriate! Or is it? I don't know, man. Ask me after the musical number!

Come back on Friday to catch the start of our new volume's first big story, plus another round of our traditional Friday Q and A feature. (Got a burning question you want added to the pile? Just email me with "Q and A" in the subject line!)

"Bat Fuzzy" Limited Prints... Now on Sale!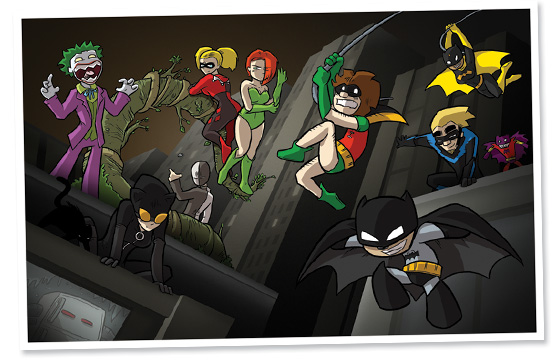 -Sam Logan