My greatest creation

TCAF is always a great show. Tons of creators, awesome atmosphere, great fan interaction -- all present and accounted for. But this year, there was something more. Something special happened at this year's TCAF, guys. Something magical. And that something... was Handface.


Jeph
,
Joel
and I all agree... Handface is going to be the next big breakout character in webcomics. He is my greatest creation, and J&J did a great job helping me flesh out his personality and backstory! Just look at these important Handface facts:
- Handface has no eyelids
- Handface can't close his own mouth, which is entirely decorative
- Handface's only method of travel is to drag himself by the fingers while scrapping his face along the ground
- Handface has countless incredible catchphrases, which are all delivered in his signature high-pitched shriek:
"WHY DO I EXIST"
"HRRRURUUUGGHH"
"I HAVE NO EYELIDS"
"WHAT ARE THESE TEETH EVEN FOR"
Yes, there's no doubt about it... Handface is a solid gold gravy train. Which is why Jeph and I have made the no-brainer decision to immediately quit both of our current webcomics and focus on producing Handface full time. Here's a drawing that Joel whipped up, revealing our 2012 TCAF booth:
Joel also put together this fine (NSFW)
photo comic
, which reveals the many other contributions he made to my work over the weekend. (Building on the "Fix Your Problem, Sam Logan" jokes pioneered by my buddy
Ryan "New Super Mario Bros. Silver Finish" North
.)
Thanks Joel
.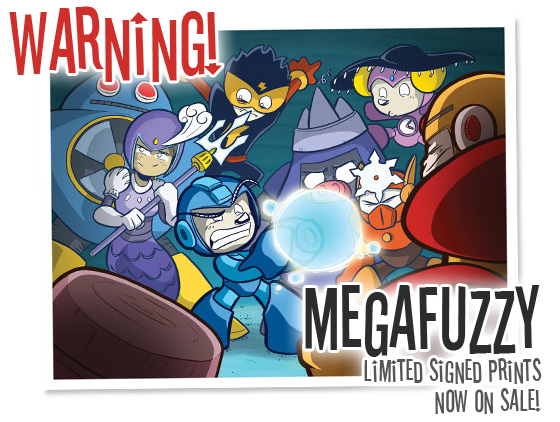 -Sam Logan