Preparation Montage

Let that be a lesson to you, everyone. When you're pouring the test tube solution, you've still got time to reconsider, but there's no going back after the snowman.

Boy oh boy! No sooner am I back from one show than it's time to start thinking about the next -- the Toronto Comics Art Festival, which arrives in only ten days! I haven't been to Toronto since I went to the Paradise con a billion years ago, so it'll be nice to see the big city again. (Not to mention all the insanely talented people who'll be exhibiting there!)

"Bat Fuzzy" Limited Prints... Now on Sale!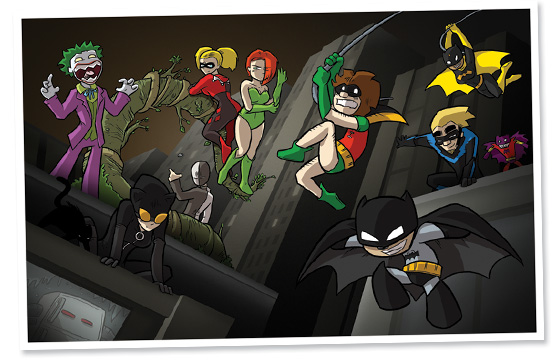 -Sam Logan