Bones of the Coast Kickstarter
It's an eventful week, friends! Yesterday afternoon, a new Kickstarter launched for Bones of the Coast -- a new comics anthology with a west coast horror theme.
There are a ton of amazing comics creators in this book... including The Last Halloween's Abby Howard, Wasted Talent's Angela Melick, Prophet's Simon Roy, and many more. It's made for killer collection that's as beautiful as it is spooky.
And yes, as you may have guess by this point... I'm in it, too! And get this... I got to illustrate a brand new story written by Kris Straub, the infamous internet scaremaster responsible for Candle Cove and Broodhollow! How awesome is that? (Pretty awesome.)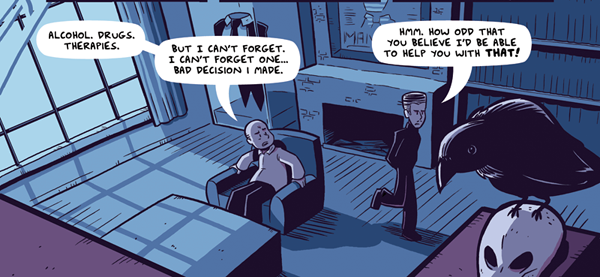 Bones of the Coast is kickstarting now, and is heartily recommended. Enjoy!
-Sam Logan